Rafflesia, Aborigine Village & Mossy Forest Tour Price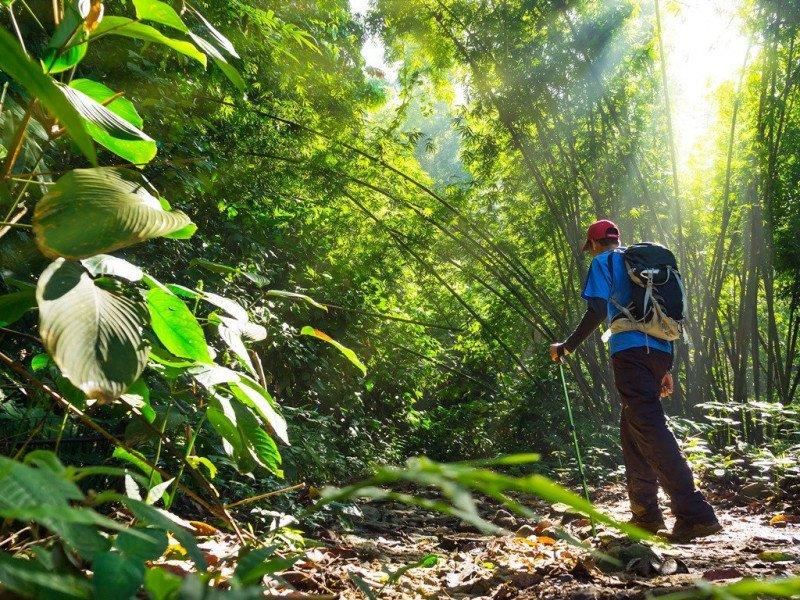 Discover and see for yourself earth's biggest flower, the 'rotting-corpse' Rafflesia.
Learn more about the natives by mingling with the aborigines in the Cameron Highlands area.
See yourself the magical dewy and breathtaking view of the Mossy Forest.
Get to the BOH tea plantation, learn about the making and savor your freshest cup of tea from the scenic tourist deck.
Have a question of how you'll spend your 9 hours in the Rafflesia, Aborigine Village & Mossy Forest Tour? Check the tour info below.
Cameron Highland's Rafflesia
Set yourself for a Cameron Highlands Tour like no other when you get to see the best, yet rare and hidden side of of the mountain.
You'll start this tour by a drive towards the mountain rainforest. Then, you'll will start on a 2 hours jungle trekking journey to find worlds biggest flower, the Rafflesia.
On your way to find one, you will also come across medicinal tropical plants, giant bamboo areas as well as a wide range of insects native to the area.
After witnessing this rare, rotting parasitic flower, you will head on to the aboriginal village of the Semai tribe.
While exposed to the modern world, the aborigines still live in bamboo huts and spend most of their time in the jungle. Mingle with them, learn how to shoot a blowpipe or pay a visit to the nearby waterfall.
Next, you'll get on your jeep to Mount Brinchang. Here, you'll have the chance to see the majestic Mossy Forest. Also known as the Cloud Rainforest, the lush forest is covered in thick, water filled moss.
You'll also see some wild orchids, ferns and pitcher plants as you trek through the lush forest.
Your nature filled Cameron adventure ends with a journey down to the Boh Tea Plantation, the biggest tea estate in the South East Asia.
Check fresh green tea leaves, get some souvenirs home or just sit and relax at the observation deck.
Before ending this tour make sure you enjoy the green, serene view as as you savor your hot tea and buttery scones.