Elephant Jungle Sanctuary Chiang Mai Tour Price
Ticket Type
Adult (Baht)
Adult (Baht)
Half Day
1700
1300
Full Day
2400
1800
Best online discounts we found

save 12%

Buy Tickets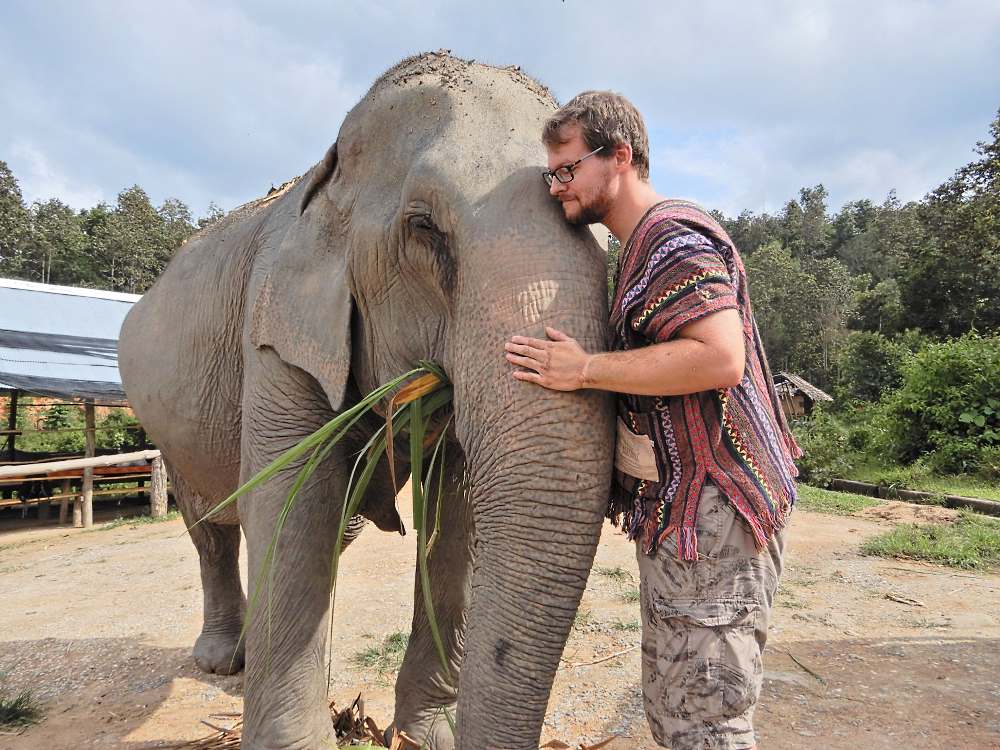 Watch rescued elephants play in their natural habitat and jungle walk with them.
Enjoy intimate activities with the rescued elephants – take a bath together in the mud and jump in a river with them in this ethical elephant sanctuary of Chiang Mai.
Feel what it's like to wear a traditional Karen hill-tribe outfit during your trip.
See the sustainable paper facility — where elephant dung is turned into papers in this Elephant Jungle Sanctuary Chiang Mai trip.
Pick a Half Day, Full Day, Exclusive One Day Walk with Elephants and Overnight Stay options on your visit to the ethical sanctuary.
Have fun and get involved in elephant conservation efforts in the whole of Thailand with your entry fee (from Phuket to Pattaya) at the same time.
Enjoy this ethical elephant care day tour with an easy roundtrip transfer from your Chiang Mai hotel.
Alternatively, you may also join another elephant conservation effort at the Elephant Mountain Sanctuary.
From Chiang Mai City Center
1.5 Hours ( Depending on camp location)
Mon – Sun : 6:30 am – 6:30 pm