Description
See animals up close at the 15 animal exhibits —from the orang utan right to tropical fishes at the country's first ecological based freshwater aquarium.
Witness yourself the adorable macaws and cockatoos and snap some pictures with them at  the Birds Photo Corner.
Enjoy Zoo Negara's animal show featuring highly trained birds and orang utan.
Alternatively, if you prefer to hold and feed animals, you could also enjoy the KL Tower Mini Zoo or Farm in The City for a smaller but more intimate experience with animals.
Or, if aquatic or marine lives is your interest, you can also explore the Aquaria KLCC for an underwater exploration in the middle of Kuala Lumpur.
Have a question about your Zoo Negara trip? Check the FAQ below for more information of tips to help your visit.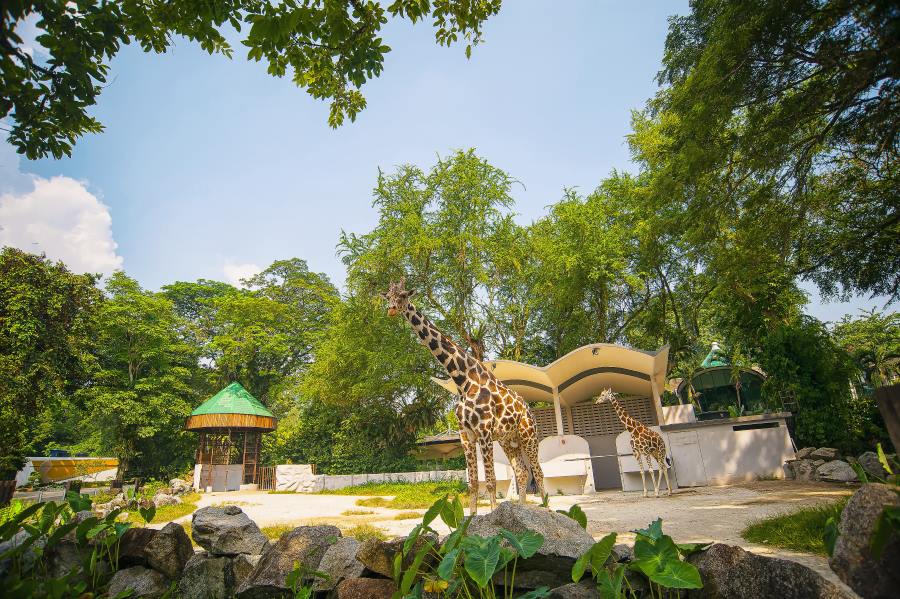 What is the Zoo Negara animal shows timings?
Sat – Thursday : 11 am & 3 pm
Friday :  11 am & 3:30 pm
Is there a night safari in Zoo Negara?
No, at the time this FAQ is written (Nov 2018), Zoo Negara doesn't have a night safari.
In Malaysia, Melaka and Taiping zoo offers night safari, although the schedule may be limited to weekends.
Can I feed the animals here?
Yes, but limited to only at these places/ hours:
Children's World : 12.00 pm – 1.00 pm
Javan Deer : 2.00 pm – 3.00 pm
Is There a Panda in Zoo Negara?
Yes. Zoo Negara Malaysia has two pandas, rented 10 years from China. The baby from the pair has been sent back home but the original pandas are still here.
You can see the pandas, Xing Xing and Liang Liang at the Giant Panda Conservation Centre (near the Ape Centre).
What's The Ticket Price for The Panda Enclosure in Zoo Negara?
Before 2016, you need to pay RM 50 ( ~ USD 12) to see the panda.
But as the time of speaking (Nov 2018), you do not need a separate ticket to see them.
Your normal Zoo Negara entrance ticket includes the entrance to the panda exhibit.
What's the nearest train station if I want to visit Zoo Negara by public transport?
Take the Putra line and stop at the Wangsa Maju LRT.
Once here, you can wait for the Rapid KL U34 bus or hail a Grab (an e-hailing service famous in the Southeast Asia). 
From Kuala Lumpur city center